Jessica Minter

Last Login: Oct 07, 2013

Home: Los Angeles CA, United States

Sex: Female

Weight: 120

Height: 5 feet 9 inches

Hair color: Brown

Eye Color: Blue

Hair Length: Long - Past Shoulders

Figure: Trim - Curvy

Ethnicity: Caucasian

Print Portfolio
|welcome|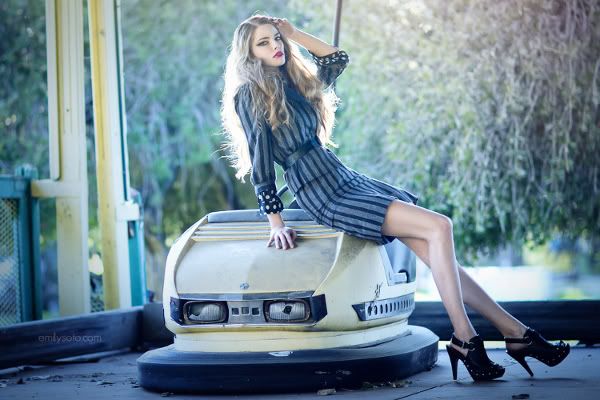 Instagram: jessicaminter
Twitter: modelJessicaM
Official Site: http://www.wix.com/jessicaminter/model
Tumblr: http://jessicaminter.tumblr.com/
Flickr: http://www.flickr.com/photos/jessicaminter/
Model Mayhem: 185793

+++++++++++++++++++++++++++++++++++++++++++++
I am an agency represented model represented by Willow Models, & I love everything about modeling - the art, the travel, the perfection, and the feeling of being in front of the camera. So, hit me up if you want to make some art and are located in California!
As for my personality, I am outgoing, funny, and down to earth. I adore making people laugh with my oddness and joking. I can guarantee that I am very easy to work with and always ready to try new ideas. I simply enjoy making people happy and experiencing the most out of life. Life, travel, nature, work and humor bring me the greatest happiness.
Hmm what else..
traveling
nature
tea
coffee
cats
waterparks & amusement parks
hiking
driving
music
new experiences
anything adventurous
boba tea
making weird or strange faces at people
dancing for no reason
the color turquoise
+++++++++++++++++++++++++++++++++++++++++++++
[RATES:]
Contact me directly through message.
+++++++++++++++++++++++++++++++++++++++++++++
[Location]
* My primary location is Los Angeles, California. However, I travel to Fresno, California every now and then as well so if you are in NorCal and want to attempt to set up a shoot contact me and I will let you know when I am visiting next.
+++++++++++++++++++++++++++++++++++++++++++++
[Things to know regarding my modeling:]
* I will not do nude work under any circumstances.
* If you go pervert status on me I will pimp slap you, taser you, then possibly knife you.
* I am very interested in paid work, and building my port with amazing photographers.
++++++++++++++++++++++++++++++++++++++++++++++
[Theme's I'd love to work with:]
fashion.
editorial.
nature.
tribal.
lifestyle.
water(ocean, lakes, waterfalls, rivers, streams, pools, etc.)
headshots.
asian culture(geisha looks, cherry blossoms, etc.)
crazy make - up ideas.
crazy hair.
commercial.
unique body positioning.
elegance.
old-english.
black&white.
vintage.
facial expressions.
rough portraits(dirt, tomboy-like, on the streets, etc.)
stories, collages.
&& Of course I'm open to many other ideas as well.
++++++++++++++++++++++++++++++++++++++++++++++
♥JESSICA M'LYN MINTER.
+++++++++++++++++++++++++++++++++++++++++++++
MY WORK EXPERIENCE INFORMATION:
CHAOS Magazine: Fall 2010
Auxilary Magazine: March 2011
Beauty Segment On Fresno Today Show: June 2011
Hair Show At Reflections Salon: August 2011
"White" Australian Bridal Magazine: November 2011
Bliss Bags new fashion line: October 2011
Tap Magazine: November 2011
Adidas Commercial: November 2011
Starbucks Coffee Print Ad: January 2012
Wella Hair Webinair: January 2012
TV Show REMODELED: Premiering January 2012
Tina Summers Clothing Line: February 2012
Lisa Magazine: February 2012
Gypsy Junkies Clothing Line: March 2012
Envie Magazine: March 2012
GoJane Website Advertisement: March 2012
Make-Me-Chic: May 2012
Optimate Eyewear: May 2012
Aspire and Create Clothing Line: May 2012
Shawn Hook Music Video: May 2012
MUD Makeup Designery model: Started May 2012
Rome with Sublime "Dedication" Music Video Main Role: July 2012
Bodycology New Makeup Line: August 2012
San Diego Style Wedding Magazine COVER and spread: September 2012
Miss Aneila workshop model: October 2012
Ivee.com website advertisement & clothing model: November 2012
G body art line: December 2012
On air model/waitress on "The Taste" TV show airing: February 2013


PHOTOGRAPHERS
David Garcia Photography
Caitlin Bellah Photography
Scot Woodman Photography
John Valerio Photography
Charlie Bones Photography
Photo CPA Photography
Bradford Photography
Josh Martinez Photography
Joseph Diez Photography
Isaac Riley Photography
Greg Moore Photography
Mission Photography
Stargaze Photography
Glenn Harris Photography
Ren Lara Photographty
Logan Cole Photography
Studio OC
John Polmar Photography
Herman Layos Photography
Emily Soto Photography
Viktorija Pashuta Photography
Sara Jordan Photography
TJ Bechard Photography
DQC Photography
Ty Keenon Photography
Dondee Quincena Photography
Joe Michaels Photography
Charles Lucima Photography
Orada Photography
& many more!


MAKEUP&HAIR STYLISTS
Katie Halshick MUA
Shelly Samia MUA
Nogodar Hair
Katie C MUA/Hair
Jessica Lewis Hair
Kristin Noelle MUA
Xenia MUA/Hair
Juan Salcedo MUA
Victoria Cappuccio MUA/Hair
Lorig Jawharjian MUA
Amanda Carrette MUA/Hair
Rachael Pollen Wardrobe
Luckyana Sin MUA/Hair
Ember MUA/Hair
TY Kathleen MUA/Hair
Taryn MUA
Jasmine H MUA/Hair
Melanie Mills Emmy Award Winning MUA
Nadege Emmy Award Winning MUA
& many more!



Views: 84 Kudos: 1






Views: 216 Kudos: 2






Views: 60 Kudos: 0






Views: 129 Kudos: 1






Views: 182 Kudos: 0






Views: 165 Kudos: 0






Views: 492 Kudos: 1






Views: 309 Kudos: 4






Views: 363 Kudos: 1






Views: 324 Kudos: 2






Views: 505 Kudos: 5






Views: 387 Kudos: 5






Views: 294 Kudos: 1






Views: 292 Kudos: 0






Views: 281 Kudos: 0






Views: 657 Kudos: 2




Views: 385 Kudos: 8
Lists: 1




Views: 291 Kudos: 1






Views: 359 Kudos: 4






Views: 689 Kudos: 6






Views: 279 Kudos: 0






Views: 735 Kudos: 3






Views: 473 Kudos: 4






Views: 557 Kudos: 5






Views: 404 Kudos: 1




Views: 584 Kudos: 4
Lists: 2




Views: 536 Kudos: 4